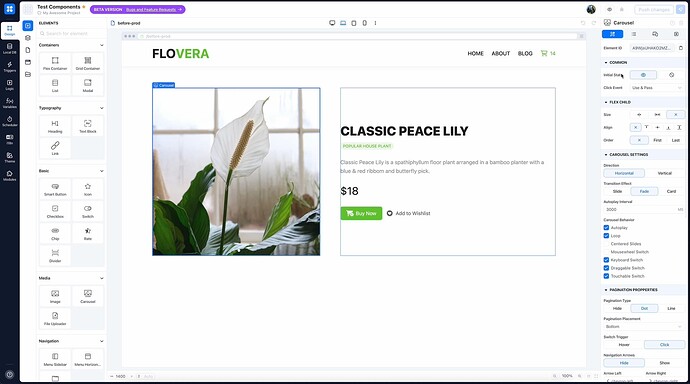 We are excited to introduce the Image Carousel UI component!


This slider is perfect for product cards or serving as a complementary element alongside description blocks.
Available settings:
Slide transition direction
Transition appearance
Autoplay functionality
Looping option for continuous display
Multiple control methods: mouse, keyboard, and more
Slider pagination customization for a personalized look
All these features come with standard appearance settings.