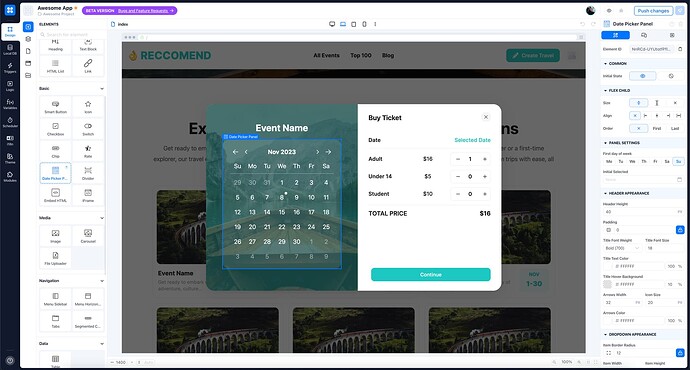 Introducing the Date Picker Panel UI Component!

Today, we're excited to introduce a powerful new addition to our user interface arsenal - the Date Picker Panel. This compact calendar panel is designed to streamline and enhance the user experience when selecting dates.
Key Features:
Intuitive Date Selection: an intuitive visual interface that allows users to select the date effortlessly. Users can navigate through months and years with ease, ensuring a smooth date-picking experience.
Customization: you can easily customize its appearance to integrate it with your project seamlessly. Adjust colors, fonts, and other styling options to match your brand's identity.
Date Setting: you can predefine specific dates or date ranges to select.
Whether you're developing a booking platform, task management app, ticket sales service, an e-commerce site, or services like Calendly, the Date Picker Panel is an essential tool for simplifying date selection by compact calendar view.