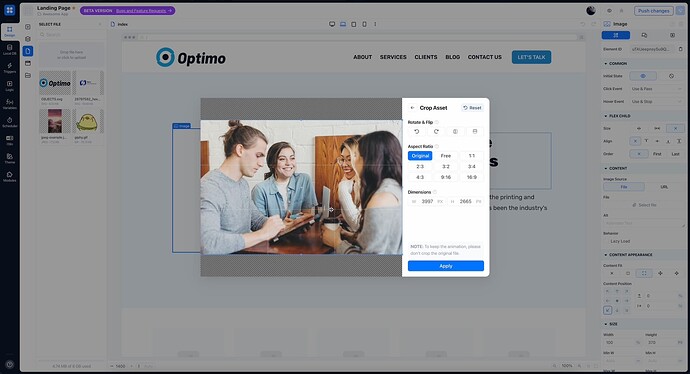 Asset Manager is now in AppMaster!


We are delighted to introduce our new feature - Asset Manager. You can now easily upload and manage static files for your web applications - upload the file just once and use it wherever necessary.
——————————
Key features of Asset Manager:
File upload and storage
Integration with UI components
Support for various file types, including images, videos, audio, documents, and more
Instant search and filtering
When uploading images, you also gain access to a built-in editor with features such as cropping, rotation, mirroring, and resizing.